Sundays at 9:00 - 9:40 a.m.
(Downstairs in Fellowship Hall)

Grace Lutheran offers free continuing education in the form of an adult "sunday school" class (Adult Forum). The class is informal and conveniently held at 9:00 a.m. (between the 8:00 and 10:15 a.m. Sunday worship services). Coffee is provided and conversation is encouraged. Classes generally feature viewing a chapter of a DVD series followed by lively discussion during a follow-up question and answer session. Contemporary topics have included The Prodigal God, Gospel in Life, and The Reason For God by Timothy Keller; Simply Christian by N.T. Wright; What's So Amazing About Grace and The Jesus I Never Knew by Phillip Yancey; and Death and Resurection of the Messiah by Ray Vander Laan. Classes are interesting and fun and attendance has steadily increased due to these popular topics.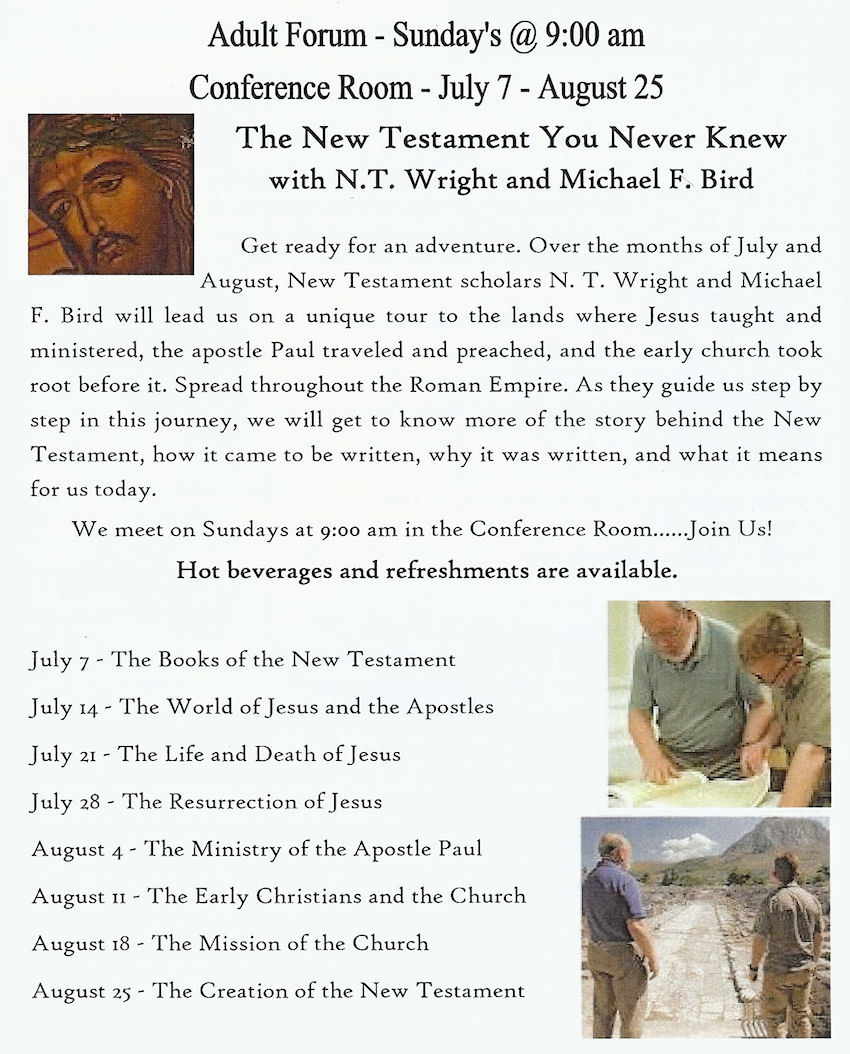 Thursdays 12:00 Noon to 1:00 p.m.
(Downstairs in Fellowship Hall)
Grace Lutheran is also offering free continuing education through Thursday Bible studies. Study sessions are held in an informal seminar format where questions and discussion are welcomed and encouraged. Sessions generally focus on one book of the Bible, examining a different section of the book each week. In this way, the book is dissected part by part to understand its meaning within the historical context and customs of the time and to reveal its meaning and message as it relates to our lives today. Sessions are well researched by Pastor Rickards and often incorporate computer-generated graphic presentations. Several sessions have included guest speakers. Those of us attending have found these seminars to be interesting, thought-provoking, lively, and enjoyable. Seminars are free. Study materials (text, outlines, maps, questions) are provided for discussion.

Bible Studies will be rescheduled to resume at a future date on Thursday's at 12:00 noon with Paul's first and second letters to Timothy and Paul's letter to Titus.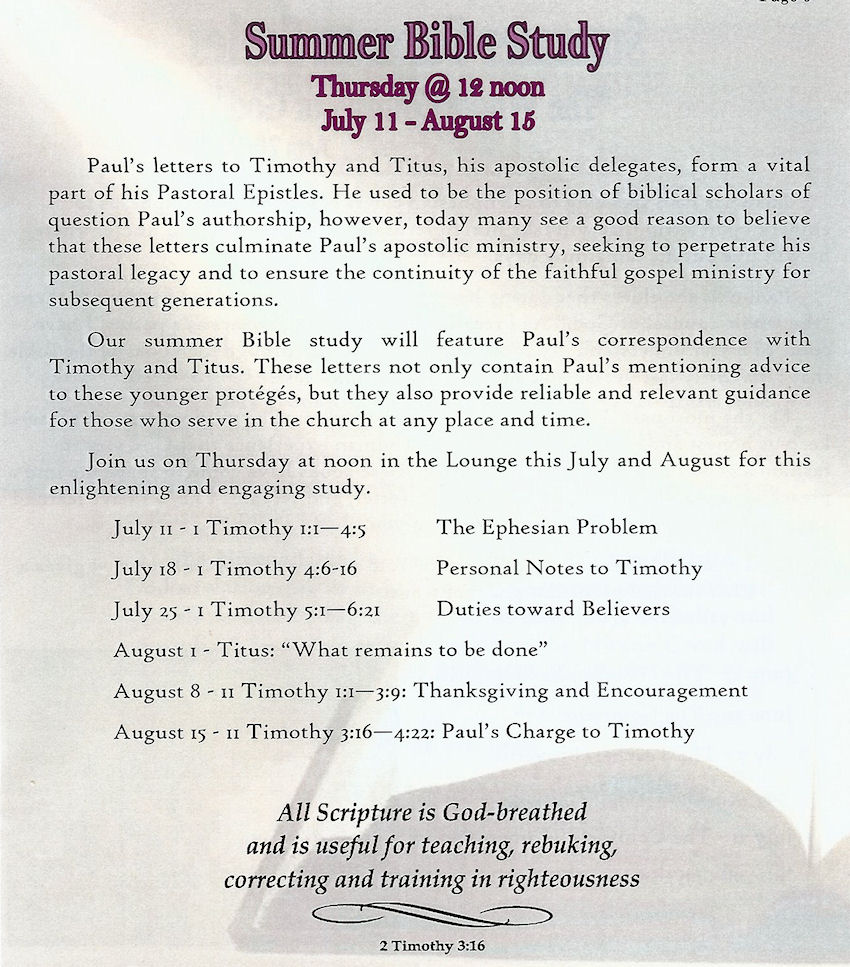 Discussion dates for the Summer Book Studies will be rescheduled.